Reasons Why Annual Mammograms Are Important Q&A
Mammograms should be conducted annually beginning at the age of 40 for women at average risk to check the breasts for any early symptoms of breast cancer. If you are at a higher risk of breast cancer, your doctor may decide to begin screening mammography at a younger age. Consult with Dr. Wael Mctabi, MD, and Dr. Samiullah Choudry for proper guidance and care. For more information, contact us or schedule an appointment online! We are conveniently located at 1719 Glenwood Ave Joliet, IL 60435. We welcome walk-ins!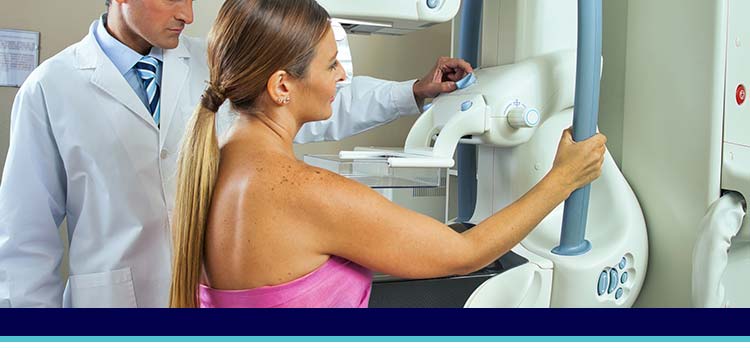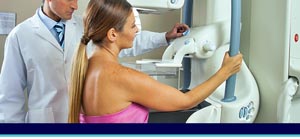 Table of Contents:
How important is a yearly mammogram?
Do yearly mammograms save lives?
How often should I get my breasts examined?
How important is a yearly mammogram?

Annual mammograms are incredibly important for maintaining breast health and facilitating the early detection of potential issues. Mammograms are highly valuable screening tools for the detection of breast cancer in the stages when treatment is often more effective and less invasive.

Regular mammograms allow medical professionals to identify tumors and other abnormalities that may not be palpable during a physical exam. Early detection provides you with more treatment options, improved outcomes, and a higher chance of recovery from cancer. Mammograms are very useful for detecting changes before symptoms appear, allowing for timely intervention and reducing the risk of cancer spreading to other parts of the body.

The risk of breast cancer increases with age. This type of cancer is one of the most common among women. For this reason, yearly mammograms are highly recommended for women from the age of 40, though those with certain risk factors will need to start regular screenings earlier. It's important to discuss your personal and family medical history with your healthcare provider to determine the optimal frequency of breast cancer screenings.

While mammograms can cause some temporary discomfort, their potential to save lives far outweighs any temporary inconvenience. Regular screenings create a baseline for your breast health and make it much easier to spot any changes over time. By prioritizing yearly mammograms, you can take an active approach toward safeguarding your overall wellness and ensuring peace of mind.
Do yearly mammograms save lives?

Absolutely, annual mammograms have been proven to save many lives each year. Early detection is a key factor in successfully treating breast cancer and mammograms play a crucial role in identifying abnormalities at their earliest stages. Breast cancer is a prevalent disease, especially in women over 40. Its outcomes are significantly improved when the illness is caught early. Yearly mammograms provide the opportunity to detect changes in breast tissue that may not have been noticed during a physical examination. By detecting tumors and other signs of cancer in their initial phases, treatment options are broader and have higher success rates. This leads to better prognoses and reduced mortality rates.

It's important to recognize that breast cancer doesn't always present noticeable symptoms, especially in its early stages. Mammograms are extremely important as they can identify issues long before symptoms manifest. This allows doctors to deliver prompt treatment through less invasive approaches. In summary, by committing to yearly mammograms, you are taking a proactive step toward your health and well-being, as well as increasing the chances of detecting and successfully treating breast cancer.
How often should I get my breasts examined?

Regular breast examinations are crucial for maintaining your health and catching potential issues early. It's highly encouraged to have your breasts examined annually by a healthcare professional as part of your routine check-up. Furthermore, breast self-exams should also be a part of your wellness routine. By familiarizing yourself with the normal look and feel of your breasts, you're better equipped to notice any changes that occur.

While self-exams are highly valuable, they are not intended to replace regular clinical exams performed by a healthcare professional. For those with an average risk of breast cancer, clinical breast exams are generally recommended every 1 to 3 years for women in their 20s and 30s, and annually for women over the age of 40. Keep in mind that these recommendations can differ based on your personal risk factors and medical history.

For example, if you have a family history of breast cancer or other risk factors, more frequent screenings will be advised. In addition, if you notice any changes in your breast tissue, such as lumps, changes in size or shape, or nipple discharge, it's vital to promptly consult a healthcare professional. In conclusion, while self-exams are important, an annual clinical breast exam by a healthcare provider is an essential component of women's preventative care. Regular examinations enhance your ability to detect any potential issues early, helping you preserve your general health and well-being. If you're looking for mammogram screening near Joliet IL, don't hesitate to contact us or book an appointment online today! We are conveniently located at 1719 Glenwood Ave Joliet, IL 60435. We serve patients from Joliet IL, Manhattan IL, Channahon IL, Bolingbrook IL, Naperville IL, Lockport IL, Romeoville IL & Plainfield IL.