Diabetes Management Specialist in Joliet, IL
If you are experiencing symptoms of diabetes such as weight loss, extreme thirst and appetite, blurry vision, tiredness, and numb hands and feet do not hesitate to contact our Diabetes Management Specialists,

Dr. Wael Mctabi, MD

, and

Dr. Samiullah

Choudry

at Internal Medicine and Family Practice today! It is essential for everyone to control and manage their blood sugar levels to prevent serious health problems. For more information,

contact us

or schedule an

appointment online

! We are conveniently located at

1719 Glenwood Ave Joliet, IL 60435

. We welcome walk-ins!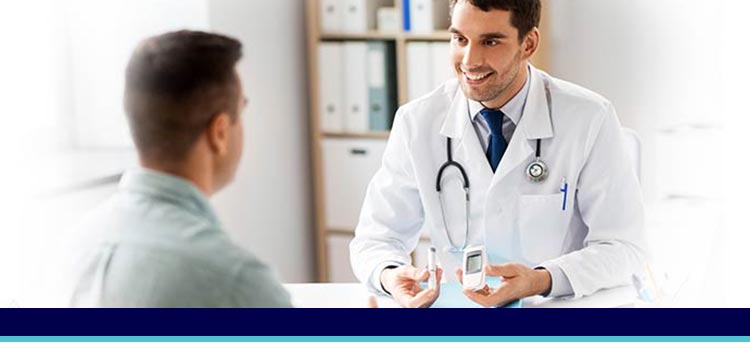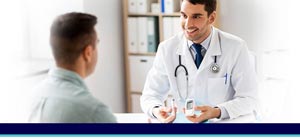 Diabetes is a chronic medical condition that develops when a person's body has difficulty regulating their blood glucose levels. At Internal Medicine and Family Practice, we are committed to helping our patients treat their diabetes with effective lifestyle changes and targeted therapies designed around each individual's exact needs. Our medical providers take the time to get to know our patients as people and work with them to develop lifestyle strategies that can control your blood sugar and help you live a better and healthier life.
Gestational diabetes develops in some pregnant women and typically goes away after they give birth. It is important to note that women who develop gestational diabetes have a higher chance of developing type 2 diabetes later in life. Type 1 diabetes is most often diagnosed in young adults and children while type 2 is more likely to develop in people who are middle-aged and older. Type 1 refers to a type of diabetes that results when your body does not make insulin because your immune system destroys the cells in your pancreas that creates it. Type 2 diabetes means that your body does not use or make insulin well enough and is the most common type of diabetes.
In the United States, more than 9% of the population, or more than 30 million people, have diabetes. There are many contributing factors that can increase a person's chances of developing diabetes. Those who have high blood pressure, are overweight, or lead a sedentary lifestyle all have a higher chance of developing type 2 diabetes as they age. People with diabetes can also develop other medical problems as a result, including eye and dental problems, kidney disease, and nerve damage. Patients with diabetes are also at a higher risk for heart disease and stroke, making it especially important for people suffering from diabetes to find a trustworthy and experienced doctor who can provide comprehensive treatment and care that can help keep their diabetes under control, so they can live a longer, healthier life.
Internal Medicine and Family Practice provides a whole-body approach to health and wellness, including treatment of diabetes. We believe in empowering our patients to make healthful choices and informed decisions, so they can take control of their own health. Healthy eating, blood sugar monitoring, and regular exercise can all have a positive impact on your health and help control your blood glucose levels, and we can provide information that is targeted to your specific nutritional and health needs. We believe in providing our patients with individualized attention and care instead of a one-size-fits all approach to treatment.
Our commitment to a community approach to health care extends to comprehensive diabetes treatment, so let our experienced and dedicated physicians help you develop a healthier approach to your life. If you or a loved one is looking for compassionate and high-quality treatment for diabetes in the Joliet, IL area, contact Internal Medicine and Family Practice today. We are dedicated to providing each patient we treat with the very best medical care available, so they can live a happier and healthier life. For more information about diabetes management or an appointment with us, we welcome you to call us or schedule an appointment! We are located at 1719 Glenwood Ave Joliet, IL 60435. We serve patients from Joliet IL, Manhattan IL, Channahon IL, Bolingbrook IL, Naperville IL, Lockport IL, Romeoville IL, and Plainfield IL.