Diabetes Management: Tips for Lowering Blood Sugar
At Internal Medicine & Family Practice, our goal is to provide you with medical treatment, knowledge, and resources to successfully manage your diabetes. Meet

Dr. Samiullah Chaudhary

, an internal medicine specialist at Internal Medicine and Family Practice. He has been working in the field for over 22 years. Dr. Samiullah has a special interest in geriatric care. If you have questions about our services and our team of specialists,

contact us

or

schedule an appointment online

! We are conveniently located at

1719 Glenwood Ave Joliet, IL 60435

.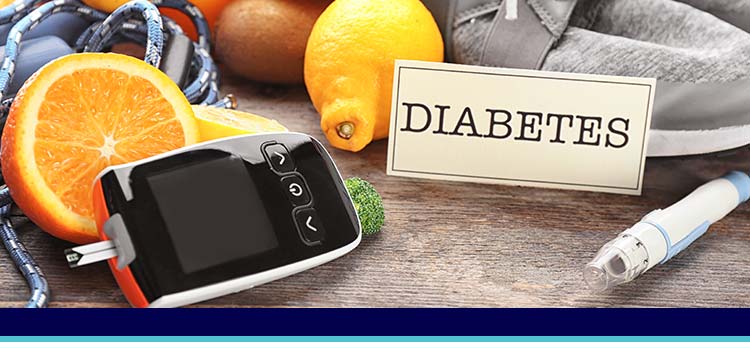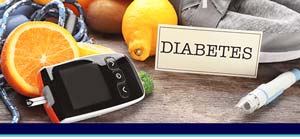 Table of Contents:
How can I quickly bring down my blood sugar?
What foods can lower blood sugar quickly?
What drink lowers blood sugar?
Why is it essential to control blood sugar levels?
Diabetes management requires a high level of understanding and awareness. It's important to know what factors make blood sugar levels rise and fall and how to manage these fluctuations in a prompt and healthy way to avoid complications.
How can I quickly bring down my blood sugar?

High blood sugar levels occur when your body doesn't have enough insulin and/or isn't using insulin stores properly. While there is no magic wand for instantly lowering blood sugar, there are some strategies that can be utilized to bring your levels back down to a manageable level. 

The first is taking your rapid-acting insulin as prescribed by your primary care physician. Administering insulin can help bring your blood sugar levels down but it's crucial that you know exactly how much to take – so always make sure that you are taking the amount determined by your primary healthcare professional. Always check your blood sugar levels again 15–30 minutes after taking insulin to ensure your levels are stabilizing and not dropping too low. 

Another strategy is utilizing exercise as it can be a fast and efficient way of lowering your blood sugar levels. In order for this to be effective, you'll need to perform a type of exercise that gets your heart pumping such as walking at a brisk pace, cycling, jogging, etc. Exercise makes your body more sensitive to insulin, which can help you maintain lower blood sugar levels for up to 24 hours following activity. 

However, if your blood sugar is above 240 mg/dl, it's important that you check your urine for ketones before performing any exercise. If you have ketones in your urine, it will make your blood sugar rise higher and increases your risk of complications. 
What foods can lower blood sugar quickly?

Unfortunately, there are no foods that will instantly lower your blood sugar. However, there are plenty of foods that will help you keep your blood sugar levels stable if eaten consistently over time. The following foods have been proven to help promote stabilize and lower blood glucose levels:

• Apples
• Avocados
• Beans and lentils
• Blueberries
• Citrus fruit (such as oranges and pineapple) 
• Eggs
• Fatty fish (such as salmon) 
• Fermented vegetables
• Grapes
• Leafy greens 
• Nuts and nut butter
• Oats
• Seeds and seed butter
• Unsweetened yogurt and kefir
What drink lowers blood sugar?

If you have diabetes, drinking low or no-sugar drinks is the best way to keep blood sugar levels stable. Excess carbohydrates, especially in the form of simple sugars, can elevate your blood glucose levels which is why doctors often recommend diabetics stay away from high-sugar drinks such as soda. 

If you're looking for something to drink without spiking your blood sugar levels, consider the following: 

• black or herbal tea (unsweetened) 
• coffee (unsweetened) 
• green smoothies
• kombucha
• low-fat milk
• milk alternatives (choose the sugar-free option) 
• seltzer water
• sugar-free juices 
• vegetable juice
• water
Why is it essential to control blood sugar levels?

Diabetics who don't manage their blood sugar levels can suffer from serious long-term health problems such as heart disease, vision loss, and kidney disease. Staying within your target range can also help prevent severe complications from developing while also improving your energy and mood.

A typical target range for blood sugar levels is 80 to 130 mg/dL before a meal and less than 180 mg/dL two hours after the start of a meal. However, this target range may vary depending on your age, genetics, and any additional health issues you may have so it's important to talk to your healthcare team about what is right for you. 

If you're looking for help managing your diabetes and blood sugar levels, our team at Internal Medicine & Family Practice can help. We offer many years of knowledge and experience which we use to provide the highest level of complete care. Contact us today for more information or book an online appointment. We welcome walk-ins! We serve patients from Joliet IL, Manhattan IL, Channahon IL, Bolingbrook IL, Naperville IL, Lockport IL, Romeoville IL & Plainfield IL.