COVID-19 Testing Clinic in Joliet, IL
If you are having symptoms of COVID-19 such as fever or chills, cough, shortness of breath or difficulty breathing, fatigue, muscle or body aches, headache, or new loss of taste or smell, get yourself tested at Internal Medicine and Family Practice. Consult Dr. Wael Mctabi, MD, and Dr. Samiullah Choudry to determine if you are eligible for COVID-19 testing. For more information,

contact us

or schedule an

appointment online

! We are conveniently located at

1719 Glenwood Ave Joliet, IL 60435

. We welcome walk-ins!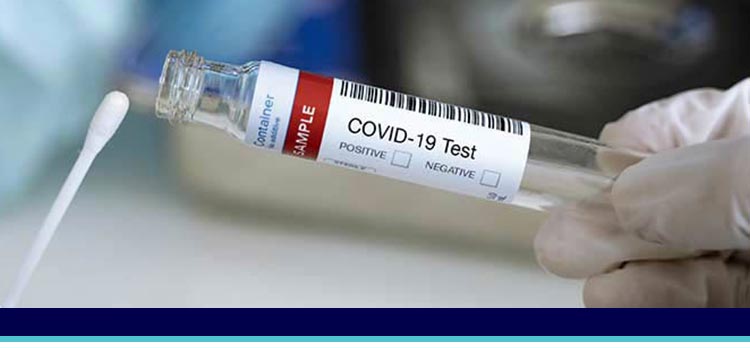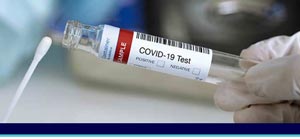 Table of Contents:
What are some of the most common symptoms people experience with COVID-19?
Where can I get same-day results covid testing near me in Joliet IL?
What types of COVID-19 tests do you offer?
What are some of the most common symptoms people experience with COVID-19?


Despite the fact that we have been living with Covid-19 for a while, we still continue to learn new things about the illness. As new variants become widespread, symptoms can change, with each variant causing different prominent symptoms. Talk to any two people who have had Covid-19, and they will also have had completely different experiences. Like many illnesses and diseases, Covid-19 affects each person differently, with some people experiencing either very mild symptoms or no symptoms at all. In other cases, particularly with people who have pre-existing conditions or are elderly, symptoms can be severe, leading to hospitalization, treatment in the ICU, and even death.

The list of symptoms of Covid-19 are similar to the symptoms list for the cold or the flu, with some additional symptoms and the symptoms generally being more severe. Covid-19 also affects people differently based on their age, with children mostly not being widely affected by the illness, often not showing symptoms, or only showing a mild cough, fever, or runny nose for a day or two. The common list of symptoms for Covid-19 includes a new or worsening cough, feeling short of breath, difficulty breathing, fever or chills, fatigue or weakness, muscle or body aches, headache, abdominal pain, diarrhea, vomiting, and a loss of taste or smell. Symptoms of Covid-19 can appear anywhere from two to fourteen days following exposure, with some people being asymptomatic. Even without symptoms, the Covid-19 virus can be easily spread from an infected person to an uninfected person. If you are experiencing Covid symptoms, follow your local public health measures for testing, isolation, and contact tracing requirements to help slow the spread of Covid-19.
Where can I get same-day results covid testing near me in Joliet IL?


As Covid-19 has progressed and medical professionals and scientists around the world have learned more about it, testing options have become widely available. The type of tests available and the requirements to get a test are continuously changing based on the supply and demand of tests and the spread of the illness. During the peak of a Covid-19 variant wave, testing availability may be limited in order to provide tests to people who are symptomatic or work in certain industries that require face to face interactions, and to keep the turnaround for test results as quick as possible.

In Joliet IL patients have several options for receiving a Covid-19 test, such as pharmacies and clinics like Internal Medicine & Family Practice. We offer tests on a walk-in basis, or by booking an appointment. We ask that patients currently experiencing symptoms of Covid-19 call the office prior to coming into the waiting room to discuss their testing options with the team to help us limit the spread. We provide quick results from a Covid-19 test to our patients, so they are able to know the right course of action to take while they are symptomatic.
What types of COVID-19 tests do you offer?


Much has been learned about Covid-19 since it first appeared and caused a worldwide pandemic. Since the first confirmed case, there have been many changes and advances made to testing and also the introduction of vaccines for interested people around the world. While vaccines have been successfully injected into millions of people, the threat of Covid-19 still exists. Evidence of this is seen with the continued spread of new variants happening around the world. Vaccines have proven to be effective in minimizing the severity of Covid-19 in vaccinated individuals, however, they won't stop the spread and so testing remains important.

There are 3 main types of Covid-19 test, with each one serving a slightly different purpose:

– Molecular tests are thought to be the most sensitive and most accurate in detecting an active Covid-19 infection. They can be used if you suspect you have Covid-19, or if you are required to provide proof of a negative Covid-19 result to attend work, school, or other activities where there are large gatherings of people. The test is performed using either a nasal or throat swab to collect mucus or saliva to be tested.
– RT-PCR tests, short for Reverse Transcriptase Polymerase Chain Reaction, are used to determine if a patient has been infected by Covid-19 based on the presence of the virus's genetic material. They use a slightly different analysis than a molecular test in order to detect the presence of Covid-19 in the body.
– Rapid tests have become widely available for users to quickly test people in large numbers, such as at an airport or entrance to a large event. Results from a rapid test are typically available within 15 minutes of the sample being taken.

Internal Medicine & Family Practice provides all 3 types of tests to our patients in order to get them the Covid-19 test results they need when they need them. To learn more about our Covid-19 testing protocols, or to find out how you can get tested, reach out to us today. For more information, call us or schedule an appointment online! We are conveniently located at 1719 Glenwood Ave Joliet, IL 60435. We welcome walk-ins! We serve patients from Joliet IL, Manhattan IL, Channahon IL, Bolingbrook IL, Naperville IL, Lockport IL, Romeoville IL, and Plainfield IL.