Echocardiogram (Echo) Testing Q&A
Echocardiogram testing is a diagnostic procedure that is used to assess the health of the heart and vessels. At Internal Medicine & Family Practice our primary care specialists

Dr. Wael Mctabi, MD

, and

Dr. Samiullah Choudry

offer echocardiogram testing in Joliet, IL. You can simply walk in no appointment is necessary. For more information, 

contact us

 or schedule an 

appointment online

! We are conveniently located at 

1719 Glenwood Ave Joliet, IL 60435

. We welcome walk-ins!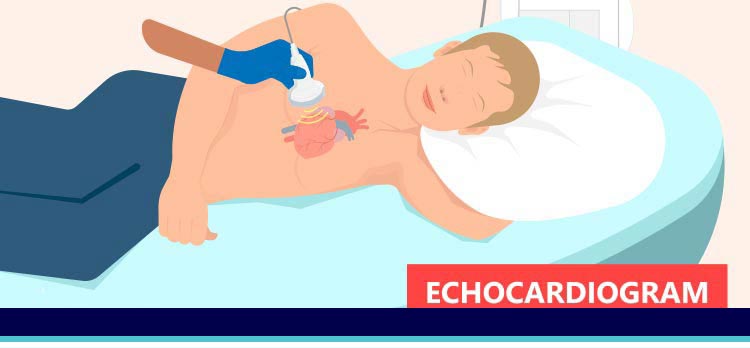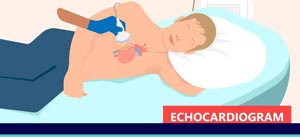 Table of Contents:

What is an echocardiogram?
What are the types of echocardiogram?
What is an echocardiogram used to diagnose?
What to expect during an echocardiogram?
How long will it take to get my results?
If you are dealing with troubling symptoms that concern the health of your heart, your doctor may suggest that you have an echocardiogram performed. While that might sound intense, an echocardiogram is a painless and non-invasive test that is done to evaluate the health and function of your heart. We have provided some answers to commonly asked questions about echocardiograms below to give you a better idea of what they are all about!
What is an echocardiogram?

An echocardiogram, also known as echocardiography, cardiac echo, or echo, is an ultrasound image of the heart. As such, echocardiography uses high-frequency sound waves to create a graphic outline or live image (echocardiogram) of the movement of a person's heart. An electrocardiogram allows your doctor to monitor your heart and evaluate how well the heart valves are functioning.
What are the types of echocardiogram?

There are several different types of echocardiograms, including the following:

– Transthoracic echocardiogram: this is the most common type of echocardiogram, where the ultrasound technician places the transducer on your chest above your heart, which sends sound waves through the chest toward the heart. The echo or bounce-back creates a live image of your heart on the ultrasound monitor.

– Transesophageal echocardiogram: this type of electrocardiogram is used when transthoracic echocardiograms do not produce clear enough images, or the doctor needs a clearer visualization of the back of your heart. This procedure is more invasive as it involves sliding a mini transducer down the patient's throat through the mouth, while the patient is under local anesthesia. The transducer goes down through the esophagus and behind the heart to visualize the back of the heart.

– Stress echocardiogram: this type of cardiogram follows the same procedure as a transthoracic echocardiogram but is conducted after you have exercised or taken medication that increases your heart rate.

– Three-dimensional (3-D) echocardiogram: 3-D echocardiograms use transthoracic or transesophageal electrocardiography to create 3-D images of your heart at different angles.

– Fetal echocardiogram: this type of echocardiogram is used on expectant mothers at some point between weeks 18 and 22 of their pregnancy. The technician places the transducer on the expectant mother's abdomen to see if the fetus has any heart irregularities or issues.
What is an echocardiogram used to diagnose?

Echocardiograms are used to diagnose a variety of different heart conditions and diseases. An echocardiogram can also be used to assess your heart's overall function, as well as the effectiveness of medication or surgical treatments for the heart and the progression of certain heart conditions or diseases.

Some of the heart conditions and diseases that an echocardiogram is used to diagnose are as follows:

• Blocked or leaky heart valves
• Blood clots
• Cardiac masses
• Chamber enlargement
• Congenital heart disease
• Damaged cardiac tissue
• Infective endocarditis
• Myocardial disease
• Pericardial disease
• Stiffness or weakness within the heart muscle
• Tumors
• Valve disease
What to expect during an echocardiogram?


During a transthoracic echocardiogram, you will change into a medical gown and lie down on an examination table or bed at your doctor's office or hospital. The technician will apply adhesive patches with electrodes to your body that measure your heart's electrical currents. Before using the transducer, the ultrasound technician will spread a gel over the heart area that improves sound wave emission. They will then move the transducer back and forth over the chest to generate a live image of your heart.

How long will it take to get my results?

Most patients receive results from an echocardiogram within a few days to a couple of weeks. Your doctor or echocardiogram technician can give you an estimate for when you can expect to get your results back from the test.

If you need an echocardiogram, we would be happy to provide you with one at Internal Medicine and Family Practice! For more information about echocardiograms or an appointment with us, we welcome you to call us or schedule an appointment! We are located at 1719 Glenwood Ave Joliet, IL 60435. We serve patients from Joliet IL, Manhattan IL, Channahon IL, Bolingbrook IL, Naperville IL, Lockport IL, Romeoville IL, and Plainfield IL.