Measles Treatment Specialist in Joliet, IL
Symptoms of measles would take 7 to 14 days to appear after you contracted the virus. Some common symptoms include runny nose, sore throat, inflamed eyes, fever, and skin rashes. If you experience any of these symptoms, visit Internal Medicine and Family Practice, where our specialists,

Dr. Wael Mctabi

, and

Dr. Samiullah Choudry

will provide you with the proper diagnosis and treatment. For more information,

contact us

or schedule an

appointment online

! We are conveniently located at

1719 Glenwood Ave Joliet, IL 60435

. We welcome walk-ins!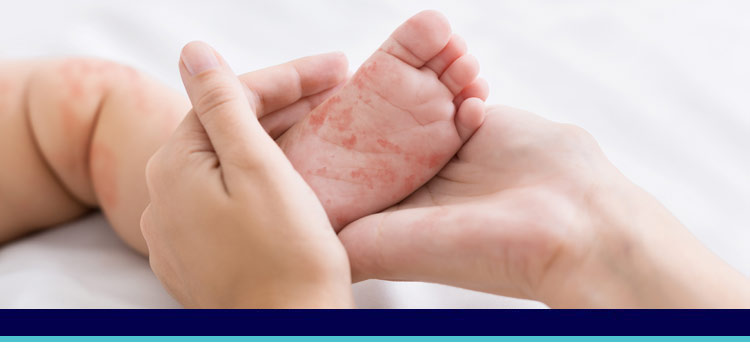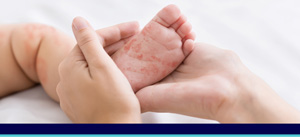 Table of Contents:
What is the best treatment for measles?
What does measles do to a person?
What happens if you have measles?
What are the three symptoms of measles?
What is the best treatment for measles?

Preventative measures are the best way to avoid measles. The measles, mumps, and rubella vaccine, also known as the MMR vaccine, is the standard when it comes to precautionary care. However, in instances when precautionary measures are not taken and the virus is acquired, measles can get more complicated and serious, especially for children, pregnant women, and those with pre-existing conditions. Unfortunately, once acquired measles has no specific treatment, however, recovery is generally straightforward.
 
Resting is a major component of the recovery process as a healthy individual's immune system is generally able to fight the virus on its own. To ensure proper rest and aid the immune system, it is important to drink a sufficient amount of water throughout the day. Additionally, even though they do not target the virus itself, pain medication and fever suppressants can help aid the symptoms of measles for many people. Keep in mind that measles is a viral condition, meaning that antibiotics will have no benefit in treating measles.
What does measles do to a person?

Measles' effect on people will vary with several factors such as an individual's age and general health. However, for the vast majority of people, measles begins with distinct rashes and fever. These characteristic symptoms typically disappear within a few days to a week but can progress for longer occasionally. Along with the fever and rash, more reported early symptoms of measles also include a cough, runny nose, and watery, red eyes. It is also important to address who is most at risk of complications when it comes to measles. This category includes children under the age of five, pregnant women, adults over twenty, and individuals with weakened immune systems.

Early signs of complications that make contacting medical professionals essential include the symptoms of diarrhea and ear infections. Additionally, measles has developed a reputation for having long-term effects on a small percentage of people. In the most serious and rare cases, it has been shown to cause pneumonia, hearing and vision loss, encephalitis, a weakened immune system, and even death. Despite these serious outcomes, the potentially devastating effects of measles can be prevented. Vaccination is the easiest preventative measure and it is as simple as scheduling an appointment with a qualified medical professional.
What happens if you have measles?

When a person is infected with the measles virus, there are a range of things that occur in the body. Typically, symptoms appear one to two weeks after first making contact with the virus and commonly consist of a fever, runny nose, a distinct rash that spreads down the body, and watery, red eyes. Understand that measles is highly contagious, and people you have come in contact with prior to experiencing symptoms could be infected as well. Knowing this, not only should you care for yourself by resting, but help prevent further spread of the virus as there are certain individuals at higher risk of complications if they are to contract the virus.
 
Finally, a well known aspect of measles is that once a healthy individual has recovered, they are much less likely to contract the virus again as cells will produce antibodies to protect from a similar virus. This immunity is partially how vaccines work, and is why preventative action is typically the best to strive for a healthy life.
What are the three symptoms of measles?

The three main symptoms of measles consist of a fever, cough, and a rash. While these are the main three that are characteristic of the virus, it is important to take into account that a runny nose, and watery eyes are also very common symptoms. The fever will typically last a few days, along with the runny nose. The rash typically lasts anywhere from five days to a week while the cough and watery eyes will typically linger for around a week or longer. Keep in mind that this is assuming the individual is considered to be in good general health, and ensuring to get proper rest and nutrition as these all impact how long symptoms last. Reach out today for more information or book in for an appointment online. Let us walk with you as you navigate your healthcare journey.  We are conveniently located at 1719 Glenwood Ave Joliet, IL 60435. We serve patients from Joliet IL, Manhattan IL, Channahon IL, Bolingbrook IL, Naperville IL, Lockport IL, Romeoville IL & Plainfield ILL.