Heat Stroke Treatment in Joliet, IL
If you are suffering from high body temperature, nausea, vomiting, flushed skin, and start to feel confused or dizzy, you might be having heat stroke. Heat stroke occurs when your body stops controlling its temperature such as sweating, and your body does not cool down. Visit Internal Medicine and Family Practice for heatstroke treatment at

1719 Glenwood Ave Joliet, IL 60435

. Our specialists,

Dr. Wael Mctabi

, and

Dr. Samiullah Choudry

will treat you and provide you with needful services.

Contact us

or

book an appointment

with our heatstroke treatment specialists.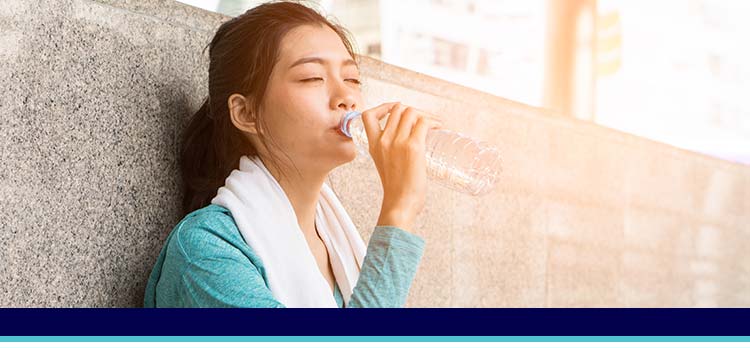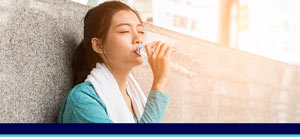 Table of Contents:
What causes heat stroke?
How do you treat heat stroke?
What happens to your body during heat stroke?
What is the difference between heat stroke and sunstroke?
We have the treatment options available to help you get your body cooled down faster and stop further damage.
What causes heat stroke?

Sunstroke can be dangerous and is usually quite common during the warmer months like the spring and summer.

Heat stroke and sunstroke can happen to anyone when your body starts to overheat, usually resulting from long periods of exposure to high temperatures. Severe heat stroke can be caused as a form of heat illness; heatstroke occurs when the body's temperature rises to 104 F (40 C) or higher.

Heat stroke can become dangerous and requires immediate care and treatment. If someone that has symptoms of heat stroke goes untreated, it can quickly start to cause damage to the person's vital organs like their heart, kidneys, and muscles not including their brain. The damage from heat stroke can become worse if the treatment is taken for granted, which then increases the risk of complications or worse.

Heatstroke and sunstroke are caused from:

• Being in a severely warm environment
• Strenuous activity
• Wearing too many clothes in warmer weather
• Drinking too much alcohol during warmer temperatures
• Letting your body become dehydrated by not intaking enough fluids like water
How do you treat heat stroke?

The summer months that approach each year as well as taking yearly vacations to warmer destinations are all fun, however, make sure to look for the many symptoms of heatstroke while enjoying your time in the warmer weather:

• High body temperature
• Confused mental state or off behavior
• Not being able to sweat
• Nausea or vomiting
• Flushed skin
• Upbeat breathing
• Fast heart rate
• Headache

When enjoying warmer weather, take precautions to make sure you do not have to endure heatstroke by:

• Wearing loose-fitting clothing or clothing that is lightweight
• Wear a high SPF sunscreen, as well as a hat, or sit under an umbrella to protect against the sunrays
• Drink plenty of water
• Enjoy your time during the hottest parts of the day inside if you can
• Be more cautious if you are at an increased risk of heatstroke
• Never leave anyone or any animals in a parked or running car

If you start to notice symptoms of heatstroke, make sure you start cooling down your body and getting away from the sun by:

• Sitting under some shade with a fan or indoors with air conditioning
• Remove any extra clothing to help your body start to cool down
• Sit in a cold tub of water like in a bath or stand in the shower with cold water, put ice packs or cold towels all over your body
• Drink plenty of water
• Visit primary care like Internal Medicine and Family Practice to receive treatment for your heat stroke
What happens to your body during heat stroke?

Many people suffer from heat-related illnesses, which is when the body's core temperature starts to go into overdrive from the hot temperatures it's been in. A few of the symptoms you need to be on the lookout for include:

• Dizziness
• Light-headed
• Weakness
• Clumsiness
• Poor coordination
• Fatigue
• Headache
• Blurred vision
• Muscle aches
• Nausea
• Vomiting

If a person's core temperature starts to rise too quickly, it can cause severe damage to your brain or other vital organs. Other issues that can limit your body's ability to regulate your body temperatures include old age, youth (ages 0-4), obesity, fever, dehydration, heart disease, mental illness, poor circulation, sunburn and substance abuse. If heat stroke is left untreated, it will begin to affect your organs and other vital parts of the body to be damaged and become worse.
What is the difference between heat stroke and sunstroke?

Heat stroke and sunstroke are used interchangeably, as they are often considered the same condition, just categorized under different terms.

If you or someone you know is showing signs or symptoms of heatstroke or sunstroke visit a walk-in clinic like Internal Medicine and Family Practice. Call us or book an appointment today for dehydration treatment specialists. Find us at 1719 Glenwood Ave Joliet, IL 60435. We serve patients from Joliet IL, Manhattan IL, Channahon IL, Bolingbrook IL, Naperville IL, Lockport IL, Romeoville IL & Plainfield IL.