What Procedures Do Internal Medicine Doctors Do?
A physician who focuses on internal organs such as the heart, kidney, liver, and lungs is known as an internal medicine physician. They offer adults various types of treatment, from monitoring their health to treating major illnesses, using their knowledge and scientific training. They often serve as primary care doctors for their patients, but they differ from other physicians because they solely aid adults. Our Internal medicine doctors,

Dr. Wael Mctabi

, and

Dr. Samiullah Choudry

at Internal Medicine and Family Practice are here to serve you with the best care. For more information, contact us or schedule an appointment online! We are conveniently located at 1719 Glenwood Ave Joliet, IL 60435. We welcome walk-ins!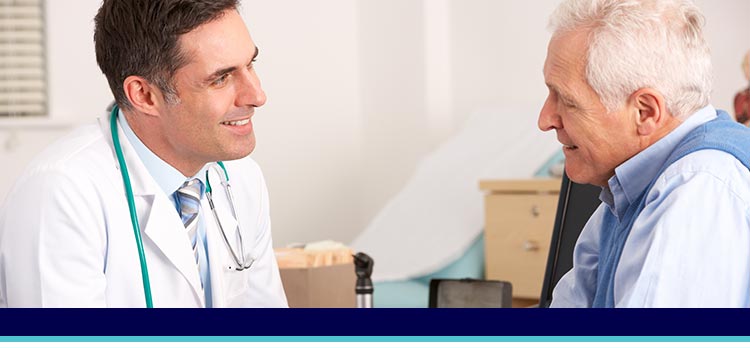 Table of Contents:
What can an internal doctor diagnose?
What questions should I ask an internist?
What procedures do Internal Medicine Doctors Do?
What do you talk about with an internal medicine doctor?
What can an internal doctor diagnose?

An internal medicine doctor, also known as an internist, is trained to diagnose and treat a wide range of medical conditions that affect adults. These doctors are primary care physicians who specialize in managing complex and chronic illnesses, as well as providing preventative care. Some of the most common conditions diagnosed by internal medicine professionals include:

• Diabetes and prediabetes.
• Heart disease, such as hypertension or a history of cardiac events.
• Gastrointestinal conditions.
• Respiratory conditions, such as chronic obstructive pulmonary disease (COPD) and asthma.
• Thyroid disorders.
• Infectious diseases.
• Neurological disorders, such as chronic migraines and epilepsy.
• Kidney problems.
• Autoimmune disorders.
• Acute conditions, such as urinary tract infections (UTIs), dehydration, and heat stroke.

Internists thoroughly review medical histories, perform physical examinations, and run diagnostic tests to determine the underlying cause of your symptoms and develop well-suited treatment plans. Internal medicine professionals can also provide preventative care, vaccinations, and routine health screenings.
What questions should I ask an internist?

When visiting an internist, it's important to take the opportunity to ask questions that will help you understand your health better and make informed decisions about your care. Some questions to consider asking include:

How often should I have routine check-ups and screenings?
What is your approach to preventative care?
Are there any lifestyle changes I should consider for better health?
What is the recommended schedule for updating my immunizations?
How do you handle chronic conditions such as diabetes or hypertension?
What symptoms should I watch out for that require prompt medical care?
Can you provide recommendations for managing stress and mental health?
Are there any specific dietary guidelines you recommend I follow?

Asking these questions will help you establish clear and open communication with your doctor, ensure you're receiving comprehensive care, and allow you to take an active role in managing your health. Honest and open communication with your doctor is fundamental to maintaining your wellness.
What procedures do Internal Medicine Doctors Do?

Internal medicine doctors can diagnose a wide range of medical conditions by executing various procedures, such as:

• Physical exams – Internists conduct thorough physical exams to assess your general health and identify any underlying issues.
• Blood tests – Internal medicine doctors order and analyze blood tests to evaluate your cholesterol levels, blood sugar, liver function, and other important health indicators.
• Diagnostic imaging – By interpreting X-rays, ultrasounds, CT scans, and MRIs, internists can accurately diagnose conditions such as fractures, infections, and tumors.
• Electrocardiograms (ECGs or EKGs) – These tests assess heart health by measuring electrical activity and identifying irregularities.
• Stress tests – Stress tests are used to evaluate heart function and screen for coronary artery disease.
• Pulmonary function tests – Lung capacity and function are measured through pulmonary function tests to diagnose various respiratory conditions.
• Upper endoscopies – Internists are often trained to perform upper endoscopies to evaluate the esophagus, stomach, and upper digestive tract.
• Skin biopsies – Skin biopsies are performed to diagnose skin conditions and evaluate suspicious moles.
• Joint injections – Internal medicine doctors administer joint injections to manage conditions such as arthritis and chronic inflammation.
What do you talk about with an internal medicine doctor?

When you meet with your internal medicine doctor you will discuss a variety of health-related topics, such as:

• Medical history – By sharing your medical history, including previous illnesses, surgeries, and family medical history, you will help the doctor to better understand your health background.
• Current symptoms – The doctor will ask you to describe any symptoms you're experiencing, such as fatigue, changes in weight, or discomfort.
• Chronic conditions – If you have a chronic condition, such as diabetes or heart disease, the doctor will discuss your management plan and any adjustments they recommend.
• Medications – Your current medication list, including prescription and over-the-counter drugs, vitamins, and supplements, will be discussed.
• Lifestyle factors – A conversation regarding your diet, exercise routine, sleep habits, stress levels, and substance use will be led by the internist.
• Preventative care – If there is a need for vaccinations, screenings, or lifestyle changes for disease prevention, the doctor will let you know.

If you're looking for internal medicine doctors near Joliet IL, don't hesitate to contact us or book an appointment online today! We are conveniently located at 1719 Glenwood Ave Joliet, IL 60435. We serve patients from Joliet IL, Manhattan IL, Channahon IL, Bolingbrook IL, Naperville IL, Lockport IL, Romeoville IL & Plainfield ILL.