What Are the Benefits of a Sports Physical?
At Internal Medicine & Family Practice, we offer sports physicals to ensure your healthy and safe participation in the sport you're passionate about.

Dr. Shahid Masood

along with his team offers geriatric care, internal medicine, men's health care, pediatric care, women's health care, and much more. Dr. Masood is board certified in internal medicine and earned a Certificate of a Merit award from the American College of Physicians. If you have questions about our services and our team of specialists,

contact us

or

schedule an appointment online

! We are conveniently located at

1719 Glenwood Ave Joliet, IL 60435

.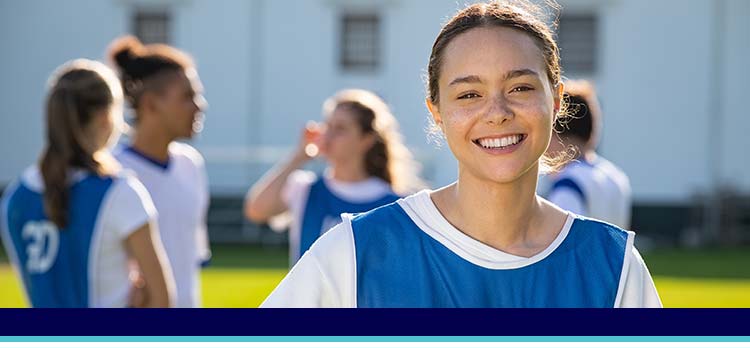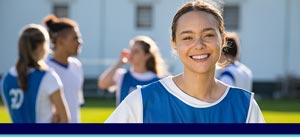 Table of Contents:
Why is a physical exam important for sports?
What are the advantages of Sports physical examination?
What are specific tests that should be part of the sports physical?
What assessment is most important when conducting a sports physical?
A sports physical, also known as a preparticipation physical evaluation (PPE), is a medical examination that determines if you're mentally and physically healthy enough to participate in a sport. It includes a medical history review as well as a physical examination to provide an accurate and well-rounded medical assessment. Often times states require students to undergo a sports physical before they can be a part of any school sports. However, even if they're not required it's highly recommended that one is completed to safeguard your health as you move into competing.
Why is a physical exam important for sports?

A sports physical is an important part of safeguarding your health when you're looking to compete. It can help you to identify, diagnose, and treat health problems that might impede your sports performance or increase the likelihood of you getting hurt. 

Sports physicals differ from normal physicals. While they still do routine evaluations such as checking your vitals, height, weight, vision, hearing, and blood pressure, they also check for additional issues such as joint, ligament, or muscle problems. Healthcare providers will also check your lungs, heart, neck, shoulders, knees, and back to make sure that everything is functioning as it should before you start participating in physical activity. 
What are the advantages of Sports physical examination?

Sports physicals play an important role in making sure that you're as healthy and safe as you can possibly be as you move towards competing. Additionally, sports physicals can also provide the following advantages: 

• They provide valuable insight into your current health and physical condition. 
• They reduce the likelihood of you sustaining an injury 
• They help identify medical issues that may have otherwise been missed 
• Medical professionals can make recommendations on what level of physical activity you should engage in to remain healthy and safe 
• Doctors can recommend and communicate with specialists (if necessary)
• Notes can be made on your medical record to ensure any issues are being monitored and treated
• They promote safety in sports by giving athletes access to information and resources about how to maintain and improve their health 
• They can recommend lifestyle changes to athletes, including nutrition plans, proper sleep, and self-care strategies, and tools for stress management.
What are specific tests that should be part of the sports physical?

There are two main components to a sports physical: completing a medical history form and undergoing a physical examination. 

The medical history form will ask questions pertaining to medical problems that run in your family, any current medical problems and/or illnesses that you have (both physical and mental), medications that you're taking (including prescriptions, over-the-counter drugs, and supplements), previous hospitalizations or surgeries, allergies, past injuries, any medical symptoms that you may have experienced during exercise (such as dizziness, chest pain, trouble breathing, etc.), and your sexual and/or reproductive health. They will ask about any use of substances such as cigarettes, vaping, alcohol, drugs, diet pills, steroids, or performance-enhancing drugs. 

During the physical exam component, the doctor will record your height and weight, check your vitals (including blood pressure and pulse), test your vision and hearing, check your heart and lungs, and examine your muscles, bones, ligaments, and joints. They'll also likely ask you about your health, diet, and current activity level. 
What assessment is most important when conducting a sports physical?

The goal of a sports examination is to make sure that you're in good physical and mental standing before taking part in an activity. Sports physicals safeguard your health by helping you maintain, manage, and improve your health on many levels. The following are the highest areas of concern when your physician is performing a sports physical:

• Heart health
• Mental health 
• Bone, joint, and muscle health 
• Concussions
• Head, neck, or spinal injuries
• Addressing areas of concern in both male and female athletes
• Addressing areas of concern in disabled athletes 

During a sports physical, it's important to be honest and transparent about your health and lifestyle so that your doctor can help you protect your health. 

At Internal Medicine & Family Practice, we provide a safe and comfortable environment for your sports physical needs. We offer highly experienced and knowledgeable doctors that can help you elevate your health for the best overall performance. Contact us today for more information or book an online appointment. We welcome walk-ins! We serve patients from Joliet IL, Manhattan IL, Channahon IL, Bolingbrook IL, Naperville IL, Lockport IL, Romeoville IL & Plainfield IL.